Welcome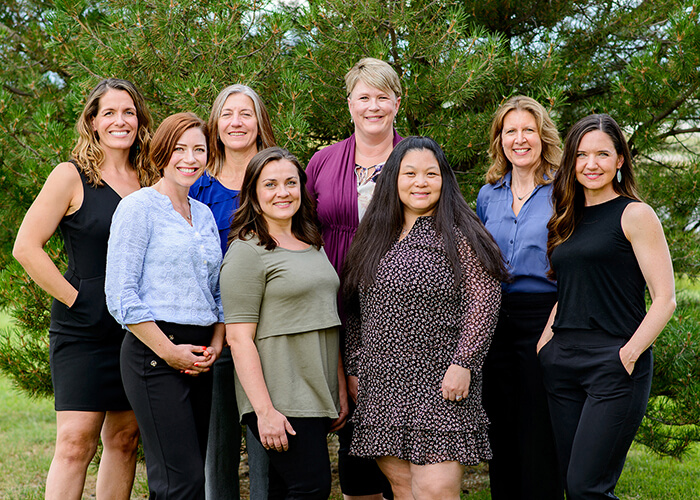 Avista Women's Care was founded by Dr. Karin Spears in 1995 under the name Avistacare Broomfield, with the help of Avista Hospital. Dr. Loralie Moeller joined Dr. Spears in 1998 after practicing in Las Vegas for 4 years. In 2000 they joined Partnerships and became independent, building the legacy of our practice which we now call Avista Women's Care.
In 2003, we moved our practice to the Avista Hospital Campus, where we are still seeing patients today. By 2009, we added a second office in Lafayette in anticipation of providing care to our patients in Lafayette and other areas. We have welcomed our certified nurse midwives to our practice in 2013. It has been wonderful watching them grow their practice, within our practice. They bring their expertise in Women's Health and Midwifery to all patients they see in our office.

In 2016, we were delighted to have Dr. Watkins join our group straight from residency. Her expertise in new procedures and techniques has been a value to our practice. This past year we have moved into our new and beautiful office directly across the hall from our old suite. Dr. Balstad has joined our practice from Sterling, Colorado in 2019 as well.
We have helped many women through the joy of pregnancy and childbirth and have watched their children grow. We have shared in the sorrow of loss, cancer, and chronic illness; and we have rejoiced in the cures and improved the health of our patients. We enjoy helping women of all ages and take pride in our practice and the rapport we have with our community. We look forward to serving you as we work together in reaching a goal and maintaining good health.
When seeking a partner for your women's health care, it's important to understand how different kinds of providers will have a different approach to care. Midwives are skilled in creating a health care experience that is tailored to your personal preferences and health care needs. They will work with you to decide on important decisions such as where and how you want to give birth or how you want to approach your changing needs as you move into menopause.